Modify startup settings for TreeSize.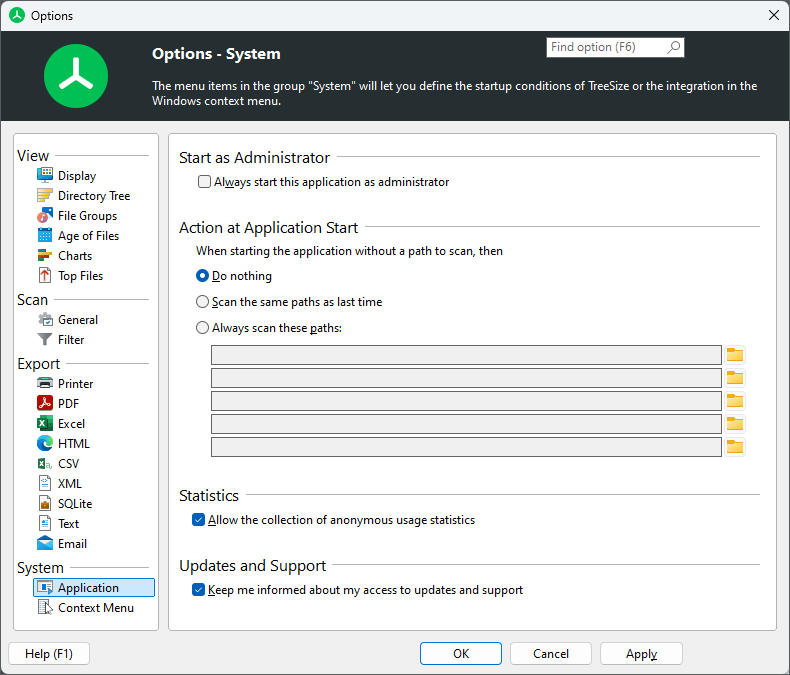 Start As Administrator
Always start this application as administrator
When activated, TreeSize will always start with administrator privileges. This will trigger the UAC (User Access Control) prompt, if UAC is enabled.
Action at Application Start
Do nothing
The application will start with an empty window. A scan can be started using the path selection drop-down list or via the corresponding button on the Home tab.
Scan the same path(s) as last time
All paths shown in the directory tree the last time TreeSize was closed will be re-scanned once the application is started again.
Always scan these paths
Enter up to five paths to be scanned when the application starts.