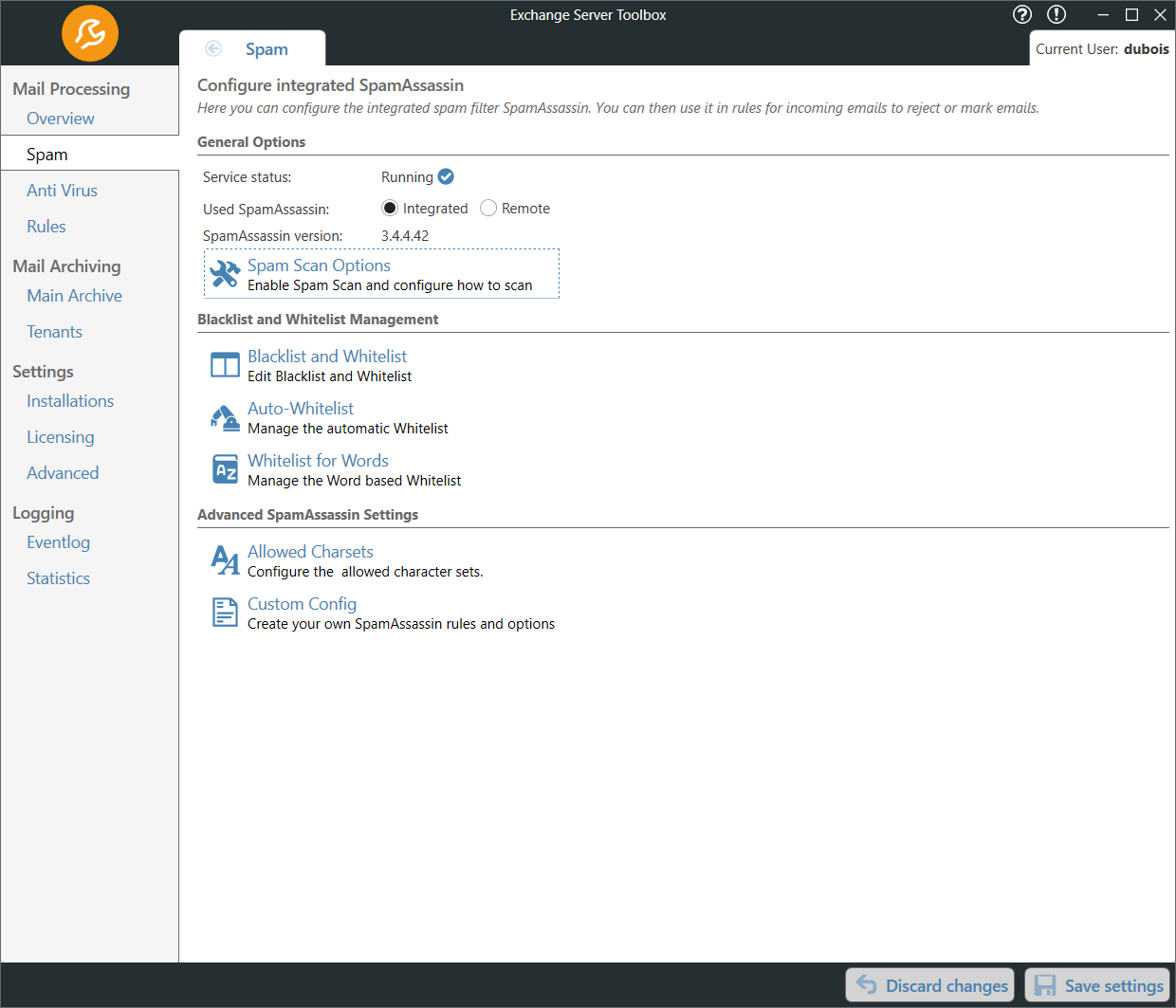 Here you can adjust the settings for the spam filter. You can also see the current version of SpamAssassin and its status.
Please not that changes done in this menu do not have any effect unless you use at least one rule with the condition "Mail is Spam...".
Remote SpamAssassin
You can use the integrated SpamAssassin or choose to use a remote SpamAssassin.

To do so you have to turn off the integrated SpamAssassin and provide the following information:
•Host: The IP address of the host which has SpamAssassin installed
•Port: The port of said host
•Use SSL: It is highly recommended to use SSL. Otherwise sensitive data (the emails) will be susceptible to attacks
•Host name in Certificate: This field is only needed if the host name in the certificate differs from the value entered in "Host:"