After you've created a condition ('from left to right') press the 'Create Action' button next to the action drop down to create a new action that will be executed if the condition matches: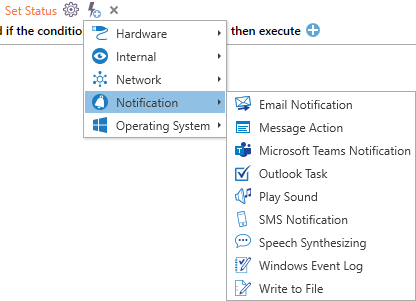 After selecting the specific action from the list above, a wizard opens which guides you through the configuration. After completing the wizard, a summary will be shown: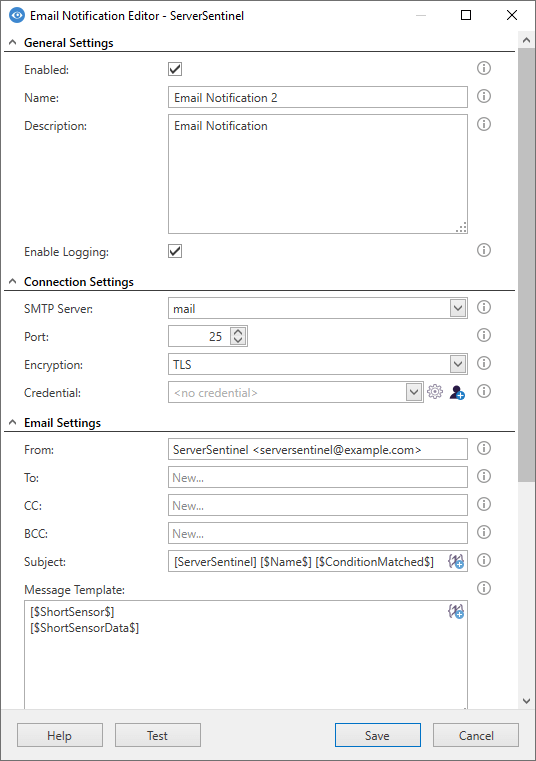 In the 'Action Edit' dialog all parameters of the action can be changed.
You may freely test the action with the 'Test Action' button in the configuration window to be sure it works as you wish. When you click on 'Test Action', a test email will be created and send.