Templates are a perfect starting point for creating a new advanced Search.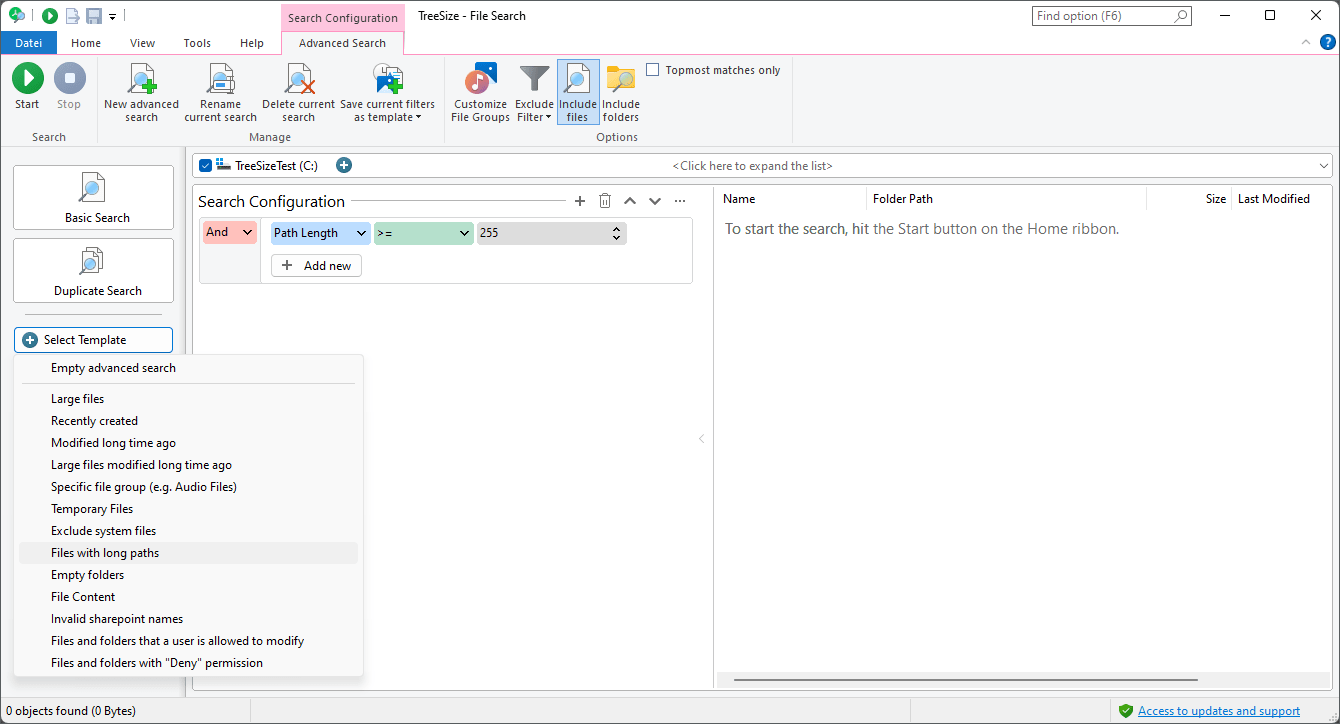 Defining a new search configuration should always start with the selection of a suitable template. Once a template that matches your use case is found and selected, TreeSize will add a new advanced Search with the name of the template and load a predefined configuration for this scenario into the user interface. From there, your definition can be adjusted to fit your requirements. You can add new filters, existing ones can be modified or removed. Selecting a template shall also help you find the correct filter types for your specific use case.
Create your own templates
To create your own templates, adjust the filter settings as you want them to be saved later in the template, and then select the "Save current filters as template" function in the "Advanced Search" tab. The new template is added to the list so that the previously selected search filters can be recalled at any time.
You can also edit the list of templates by removing existing templates or rearranging them as you like. Under "Personalize > Templates", in the options dialog, the list of existing templates can be customized as desired.