File size filters
With the help of the file size filter, the search can be restricted to files with a certain file size. The number field belonging to the filter is used to define the minimum and maximum file size. The size unit can be selected using the associated drop-down button. The filter can be selected or deselected using the check box on the left.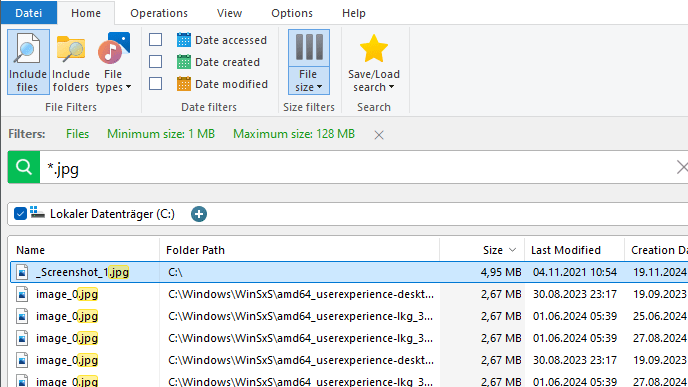 Date filters
The date filter can be used to set the time interval in which the files you are looking for are located. Filters can be set for the access, creation and modification dates of the files. Clicking on the respective filter text opens a dialog for selecting the appropriate time interval. In addition to pre-defined intervals ("This week", "This month", "This year", "Last year"), individual time intervals can also be set.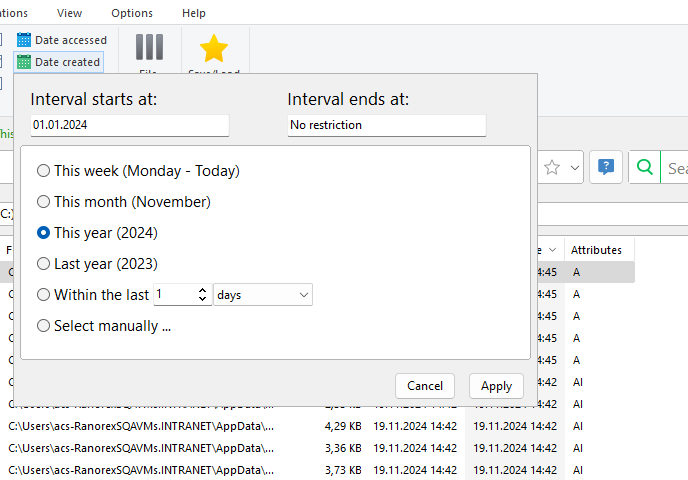 The search is automatically updated after changing a filter setting. All active filters are also displayed in the filter bar below the ribbon bar.